Guide Dog Training in New York City



Guide Dog Training in New York City

This past month, we've shadowed two different Guiding Eyes training sessions in New York City.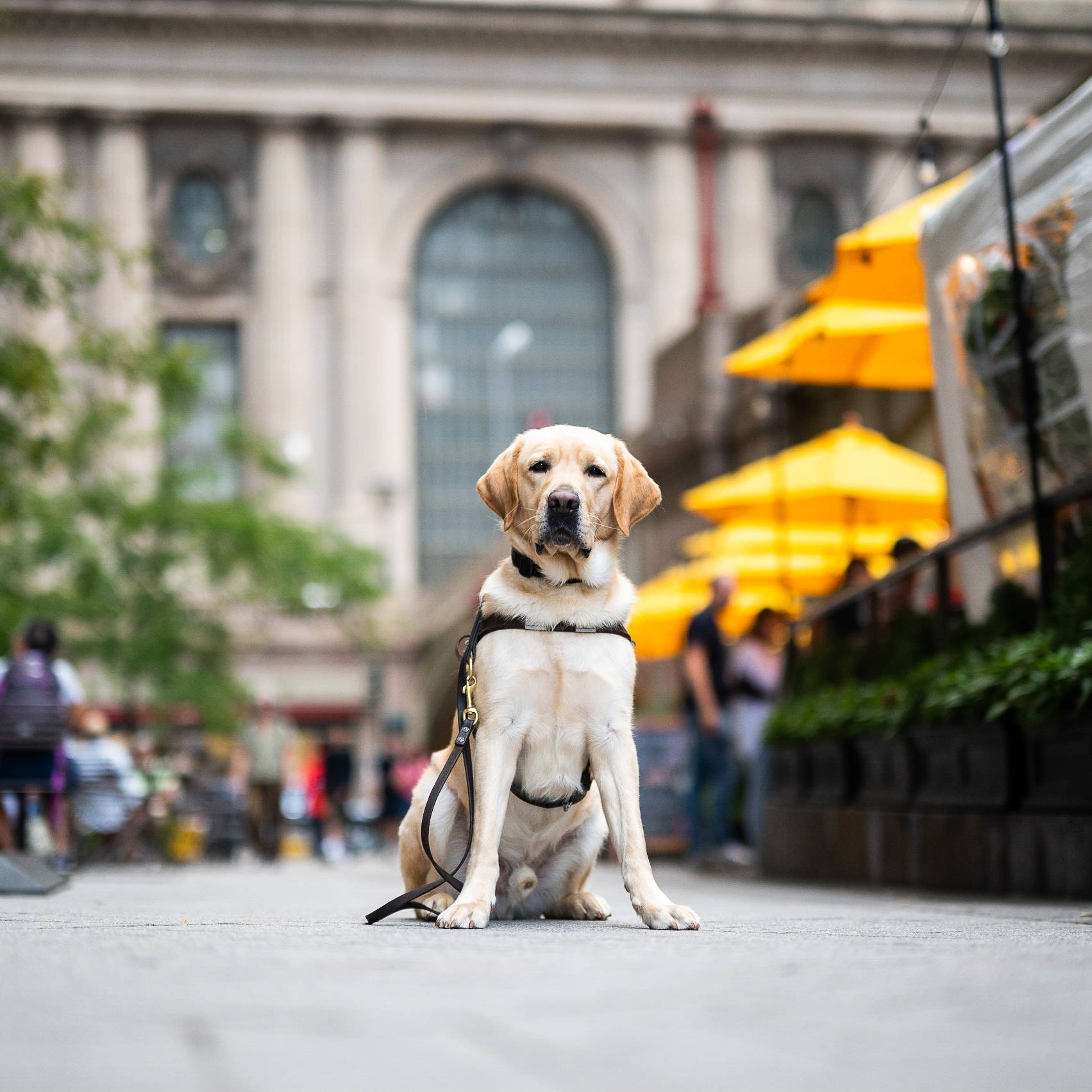 Training in New York is amazing practice for these future guide dogs, because it allows them to be exposed to all different kinds of stimuli they may not be exposed to elsewhere. The first dog we shadowed was VanDyke, a three year old Labrador Retriever who was seeing if his temperment was a good fit in the big city.
The City Presents a lot of Challenges

"Today we're training in New York City – basically, we're training him in the city to see if this type of environment would be suited for him when he's placed with his future handler. The city presents a lot of challenges – lots of people, moving obstacles, cars, traffic, noises, construction, and birds flying around."
It's a heavy duty environment for a guide dog to work in, so they need to be the right kind of confident.

"VanDyke is very calm, cool and collected. He's doing great in the city, and we're just here to see if this is right for him, which I think it is. He's ignoring everything, he's kinda just looking around like, 'alright'."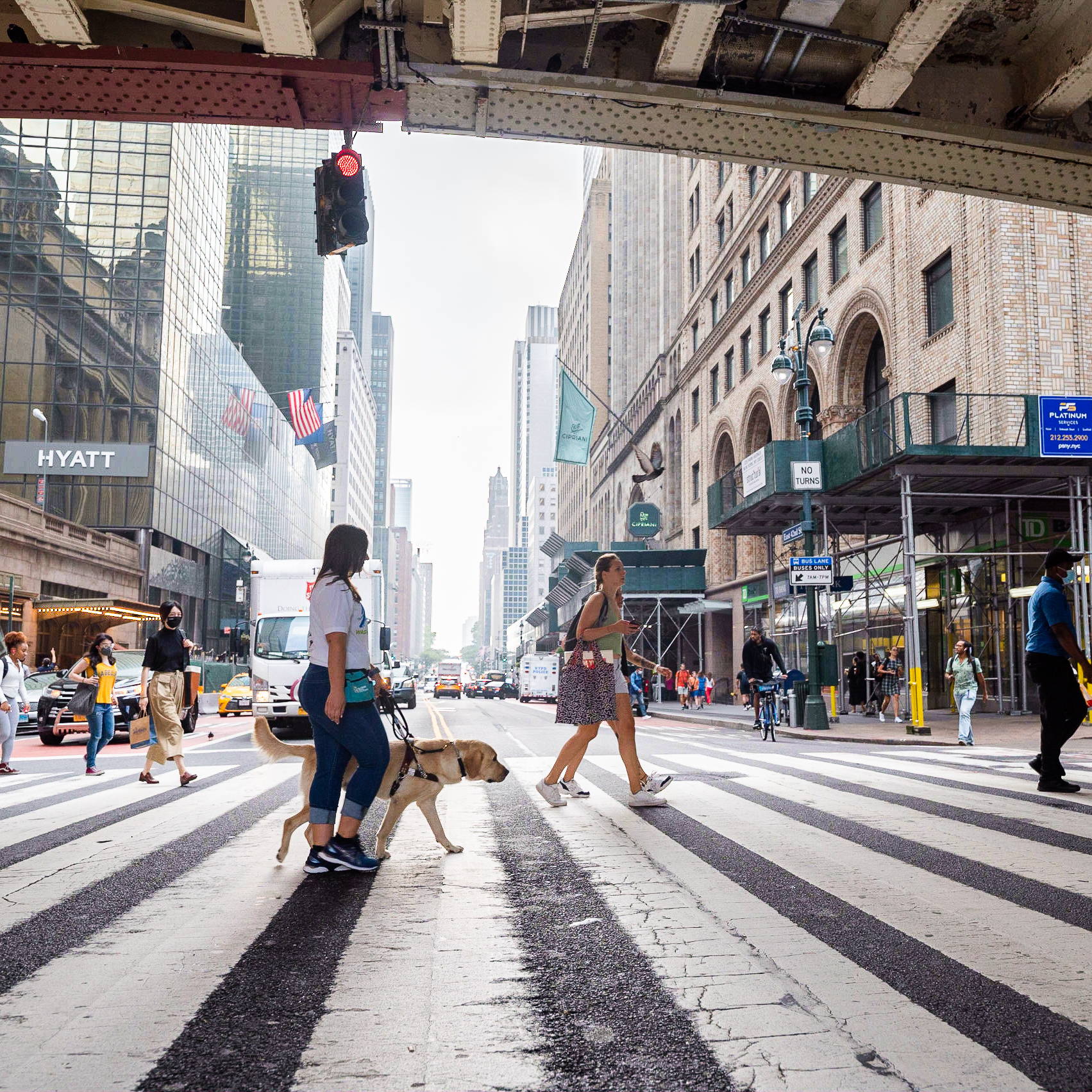 He's nice in a settled down position, just watching the environment go by, and then once I ask something of him he'll come right back up and be like, 'what's next? What are we doing?'"
Training in The Museum of Natural History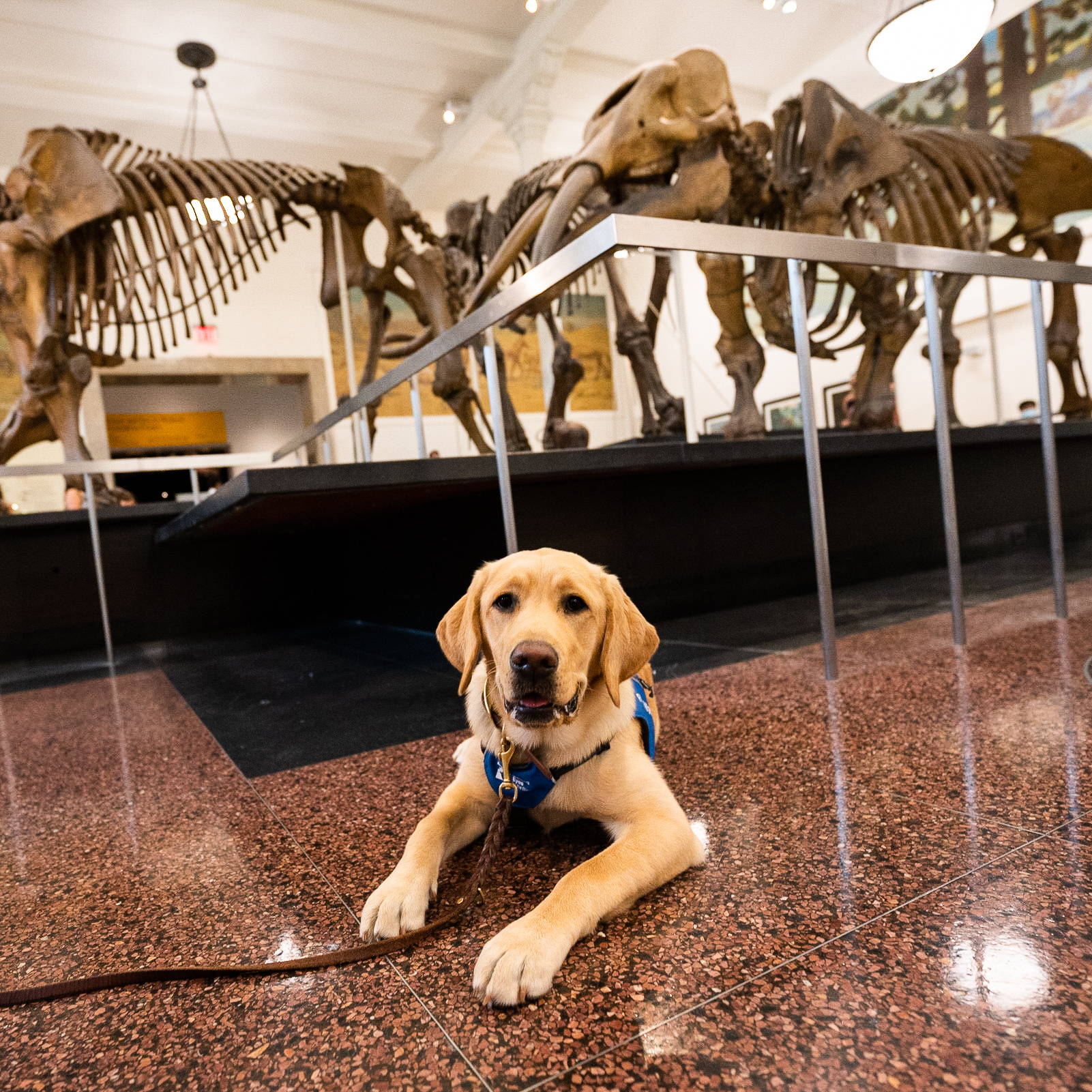 We also shadowed a Guiding Eyes field trip to the American Museum of Natural History. There were tons of guide dog teams on this field trip, and we got to witness these dogs navigate difficult situations, some for the very first time.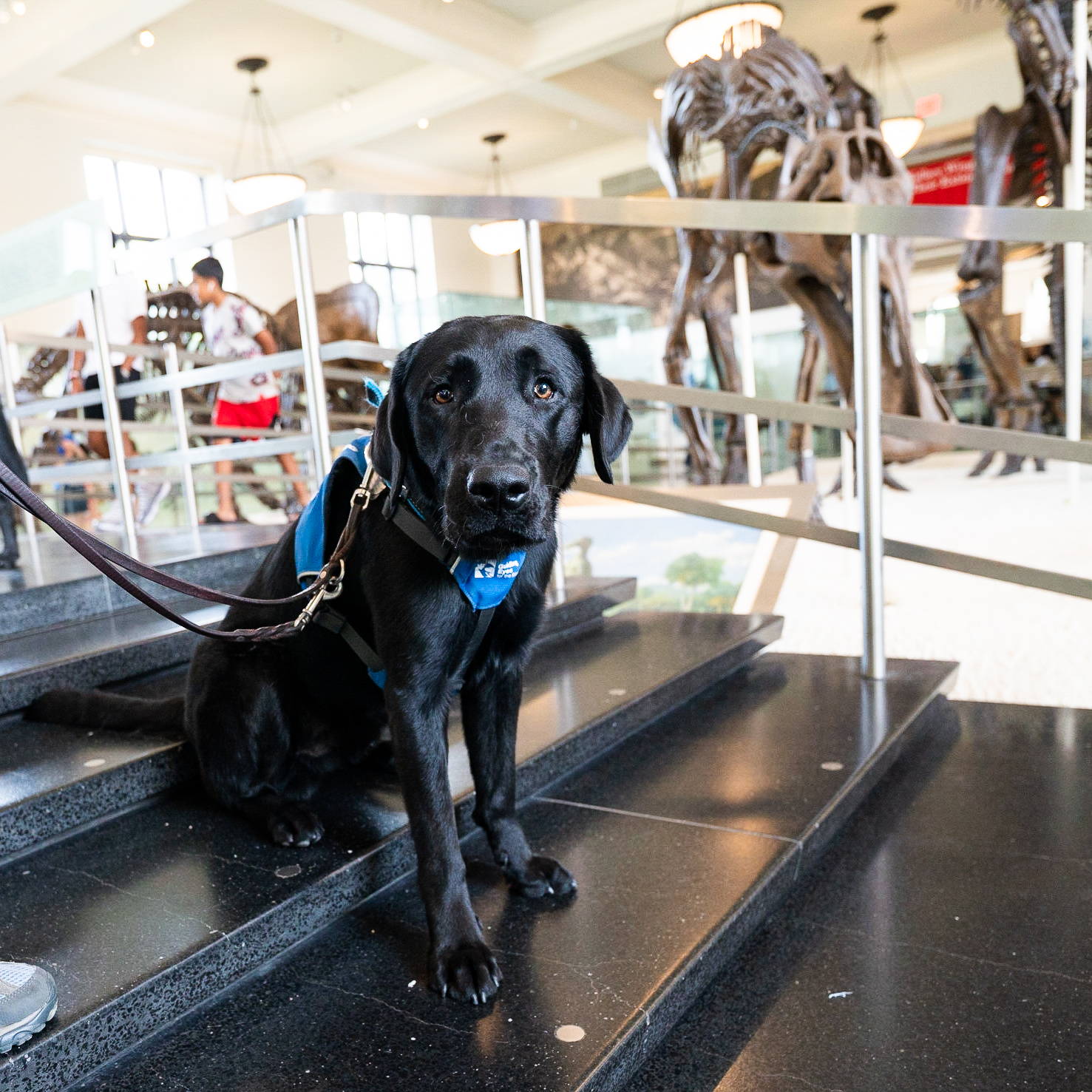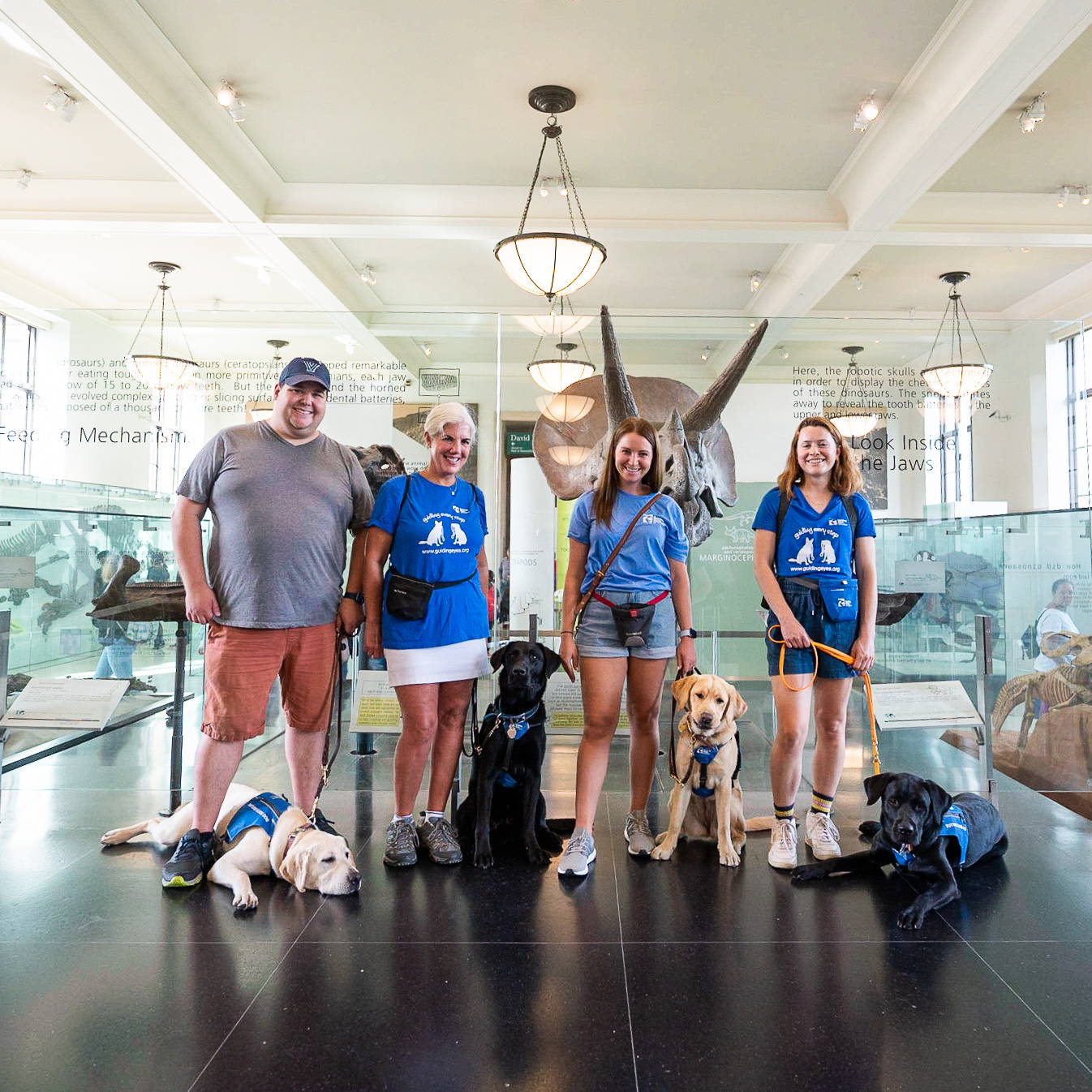 "Today the local Guiding Eyes puppy raising regions have come to the museum to work on our socialization. We like them to see different sights, sounds, and smells so that by the time they become guide dogs they have a 'been there, done that' attitude."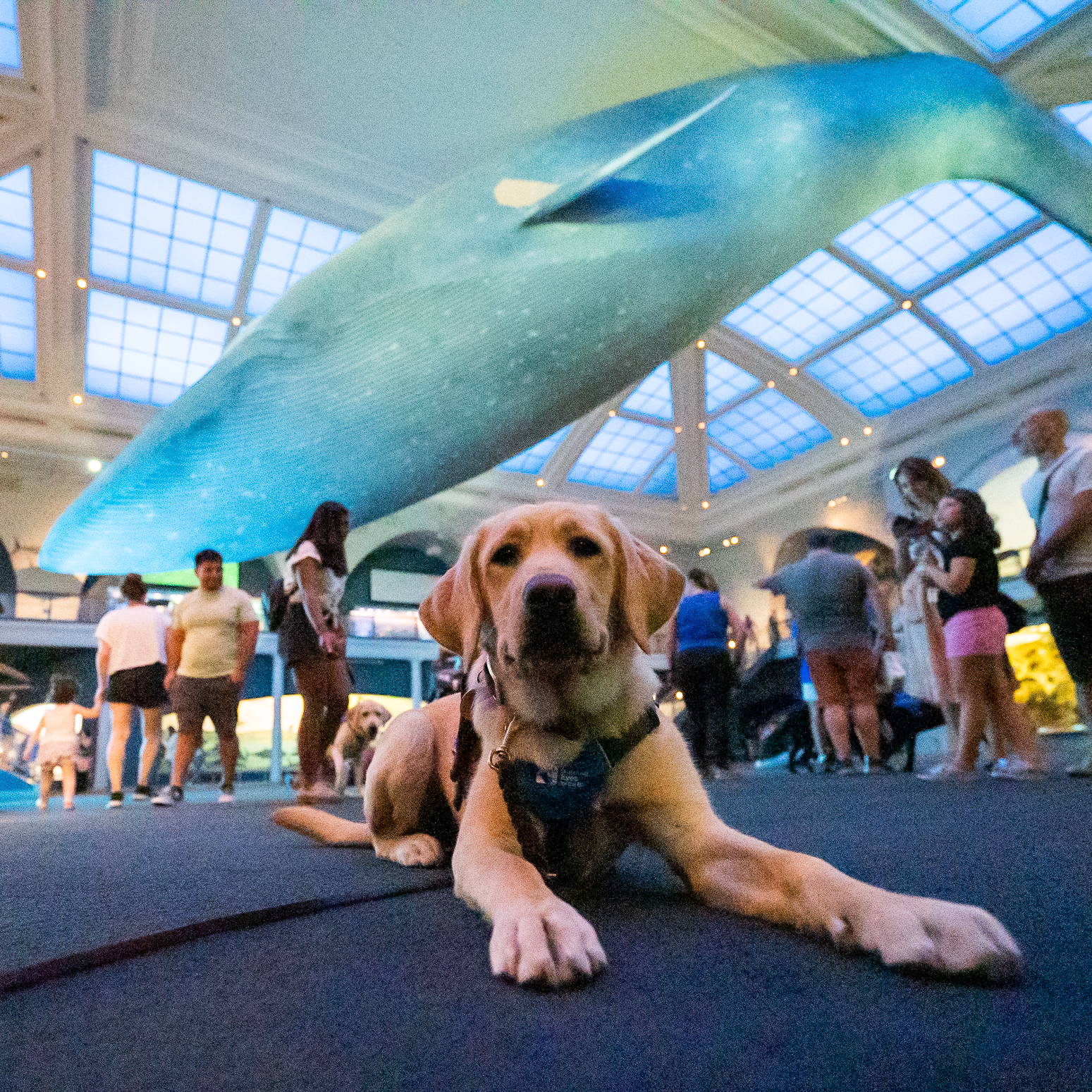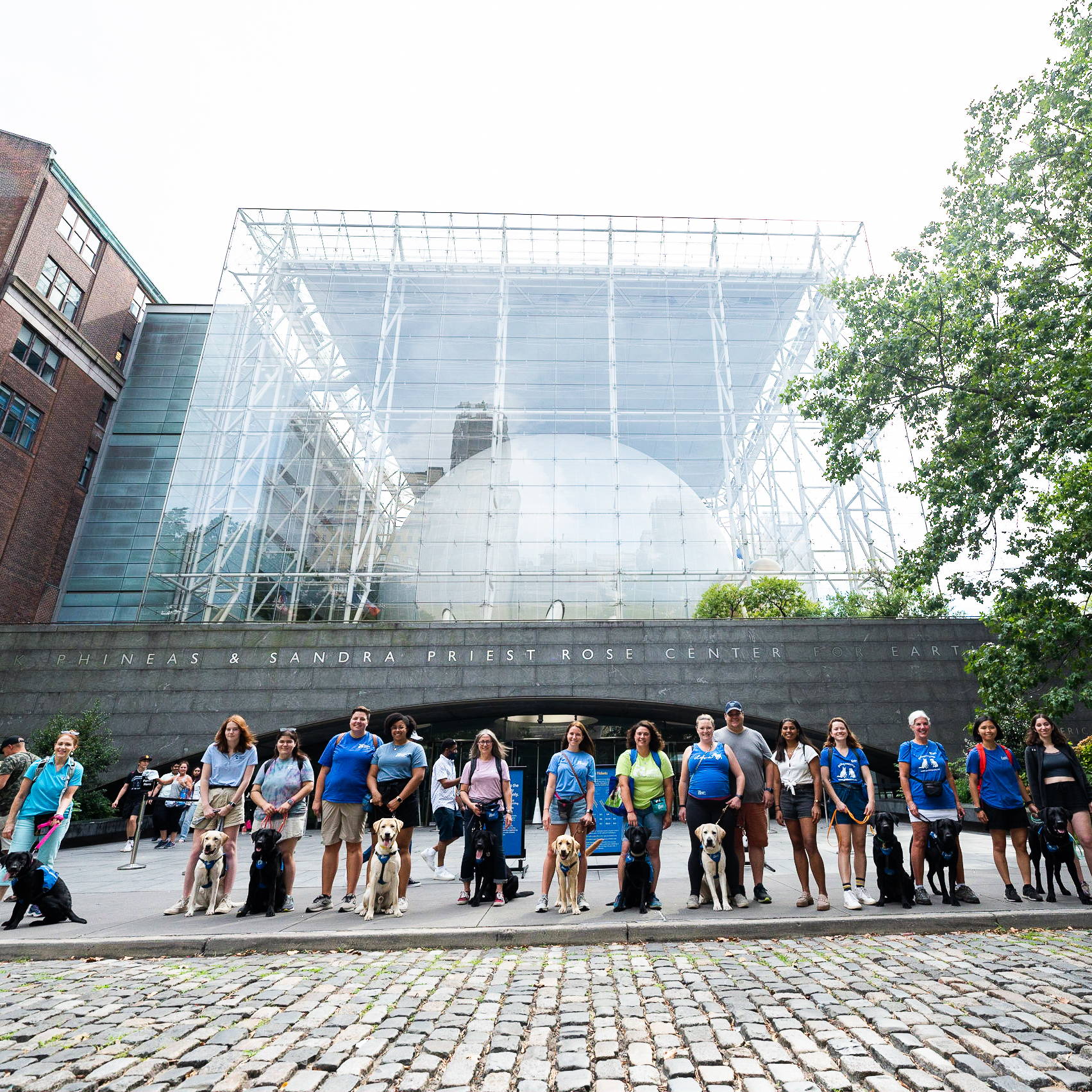 "For most of our puppy raisers, coming to New York City is the epitome of 'your dog can do it'. All of our dogs today have done an awesome job – they did great on all the different floorings, smells, and distractions that were in the museum. A lot of the things we saw today were children, things on the floor, glass flooring, marble staircases, and giant dinosaurs. I'm floored by how well they all did."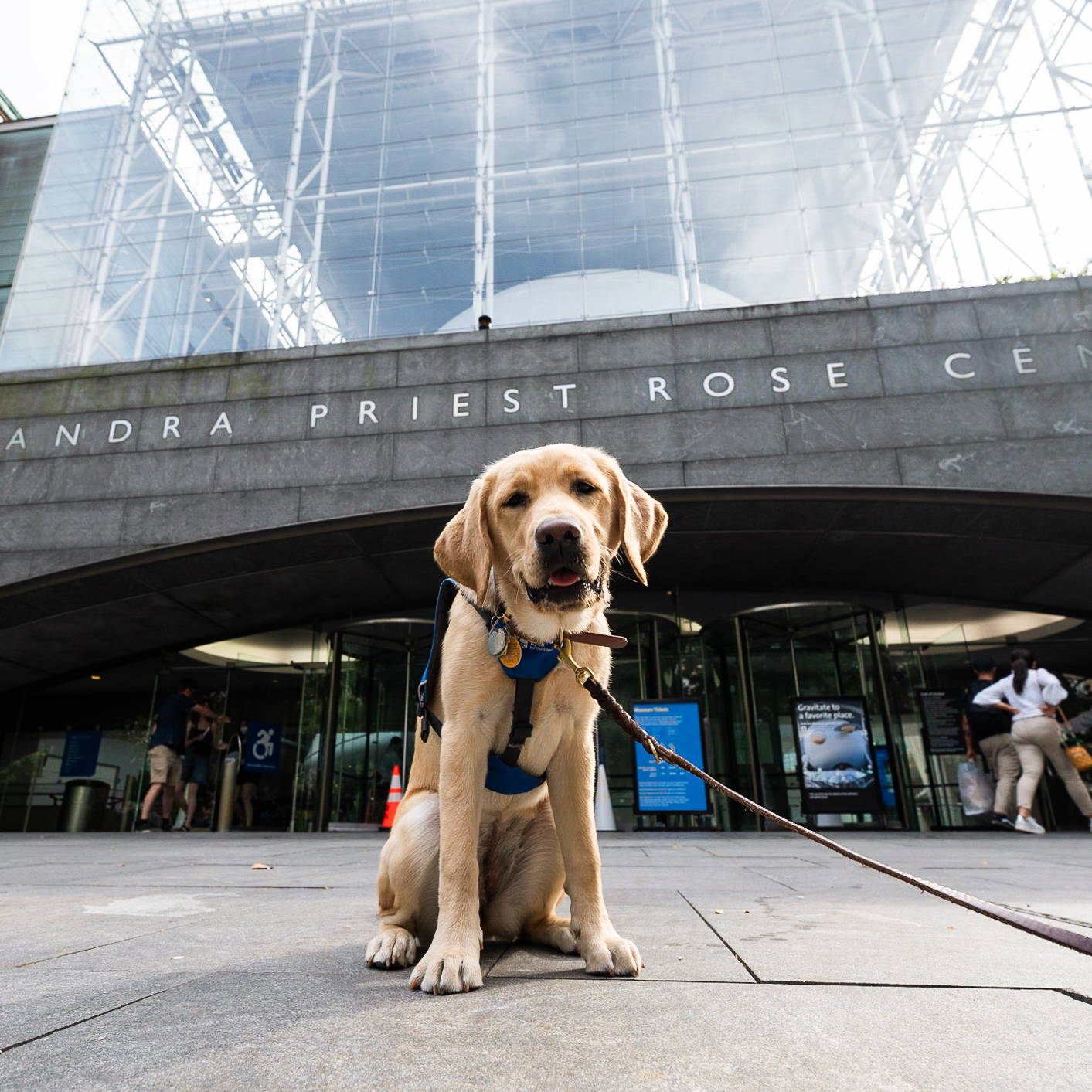 Please support the incredible work Guiding Eyes does for the visually impaired. Our goal is to raise $20,000 over the next month to go towards the cost of training and raising a single guide dog. To make a donation to The Dogist Fund, click here.