Meet Team Dogist's New Guide Dog in Training!
We're SO excited to announce that Team Dogist is puppy raising a future guide dog for Guiding Eyes for the Blind!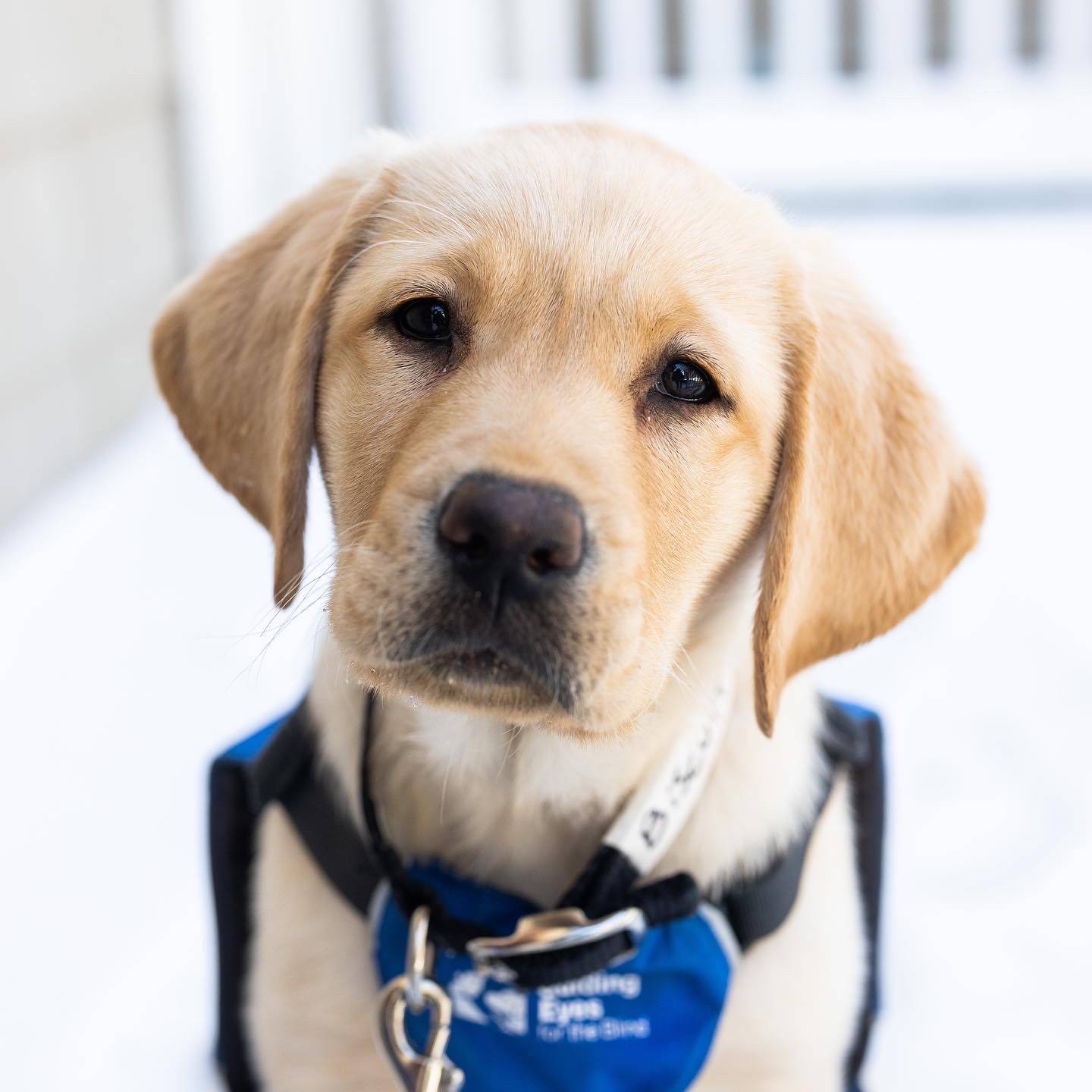 Our team member Jacquie will be raising Biscuit with the help of her new big brothers, Artie and Brody. Puppy raising has been a lifelong goal of Jacquie's, and we're so excited to highlight Biscuit's journey through The Dogist Fund all year long.
So, what does a puppy raiser do?

A puppy raiser provides the pup with the love, socialization, and basic obedience it will need to succeed in guide dog training. Puppy raisers teach good house manners and some basic commands, but DO NOT directly train the puppy to be a guide dog. Guide Dog training is done by the professionals at Guiding Eyes.
"The fact that she will be someone's eyes one day is very inspiring, and to help her reach that goal is extremely rewarding."
This means that ANYONE can be a puppy raiser! The only requirements are that you are deeply caring, giving, and responsible, and that you live within one of the Guiding Eyes' puppy raising regions. Puppy raisers live on the Eastern Seaboard, stretching from Maine to North Carolina, and west to Ohio.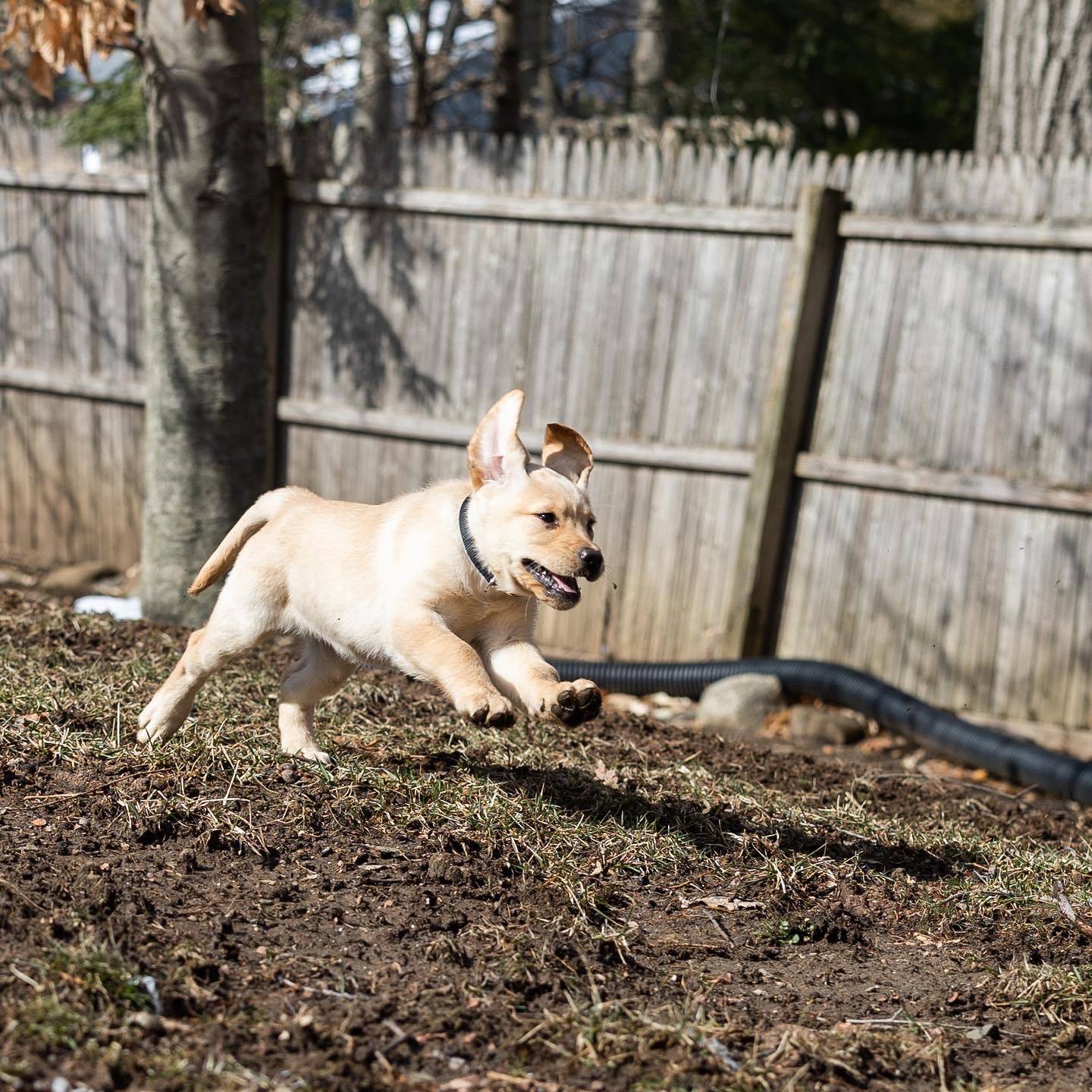 "I've always been fascinated by working dogs. I think it started with K-9 to Five on Animal Planet. I've always dreamed about doing it, but was intimidated by the commitment," Jacquie said. "Since we started working with Guiding Eyes and learned more about the process, it seemed more attainable. You can have past experience or have never had a dog before, you just need to be dedicated to the process. They say 69% of their puppy raisers are repeat raisers – with some people having raised more than 30 puppies."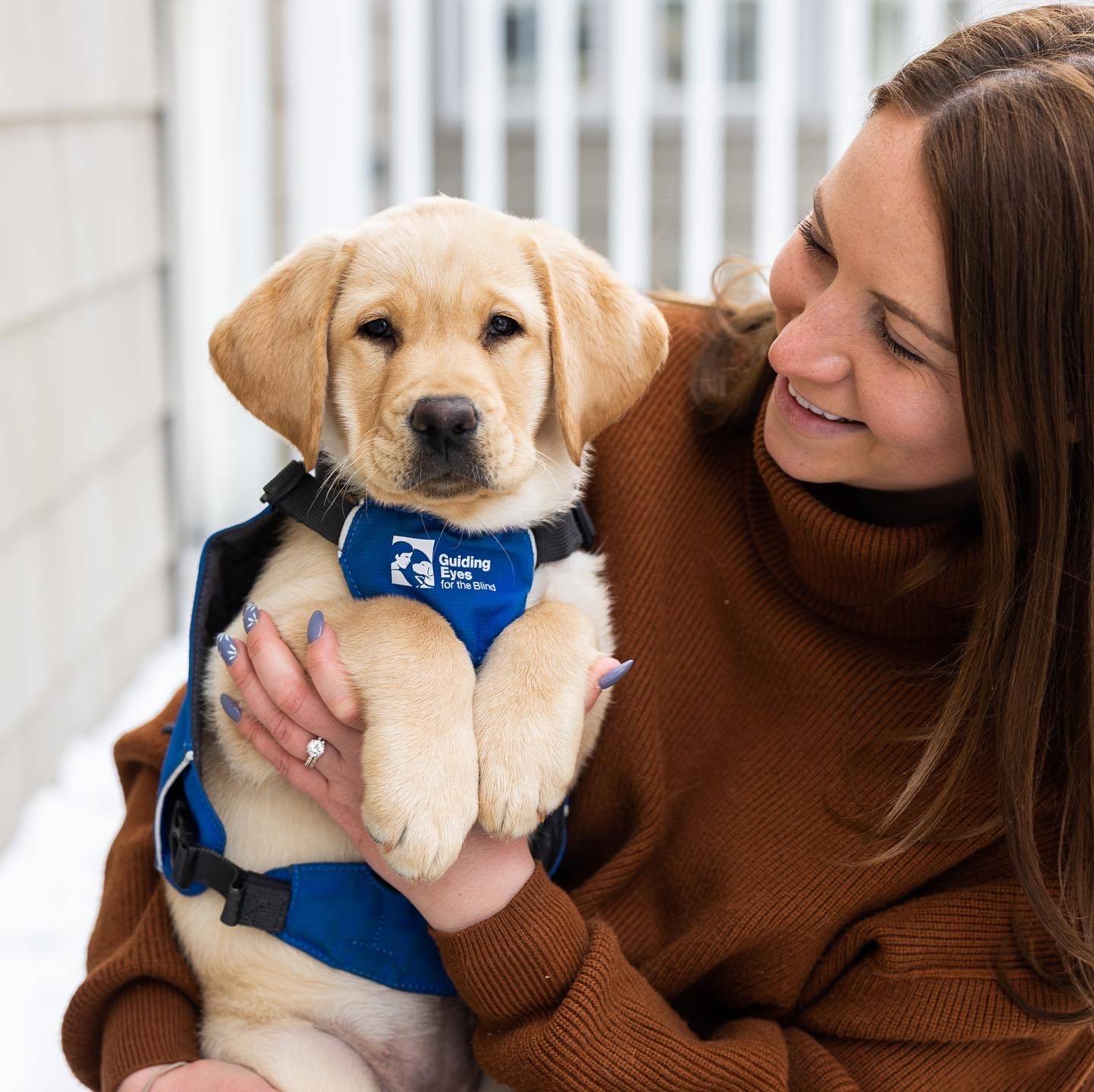 This week Jacquie and Biscuit are working on name recognition and learning 'sit' and 'down'. It's working – Jacquie says she's incredibly smart and food motivated (she's a Lab, which helps). Luckily, Guiding Eyes provides puppy raisers with so much guidance; there's a handbook, but they will also be attending puppy classes once a week with other puppy raisers in their region, and each week they have a different assignment. At 4 months Biscu8it has her 'walk & talk' with the regional manager to check in on her progress to see if she's on track with the curriculum.
"I don't want to take credit for it because I think she's just naturally a genius. She snores *very loud*. She's obsessed with Brody and Artie, who are polar opposites. She plays with Artie non-stop and then snuggles up next to Brody."
We'll be following Biscuit all year long, showcasing all of the hard work that goes into preparing one of these dogs to become a guide dog.
Guiding Eyes For the Blind is a 2022 Dogist Fund Recipient - our goal is to raise the cost of preparing one student and dog to become a Guiding Eyes team - $50,000! To support Biscuit, and other dogs in their journey to become a guide dog, donate here.