A Future with Animals: Jacquie's Story
I've been an animal person since I was a baby.
And I actually mean that – since the day I was born. According to my mom, the only way I would ever stop crying was to be put in front of the horse racing channel. It just inexplicably calmed me down and my love of animals only grew from there. Raised in a house with dogs and daily horseback riding adventures, I spent my whole childhood immersed in the animal world. When I wasn't riding horses, I'd be at home playing vet with my first dog, a Golden Retriever named Bear. I'd dress him up in casts made of toilet paper and it was then and there, at the age of four, that my dream of becoming a veterinarian first began. I guess you could say that animals just made more sense to me than people did – they were my home and they were where I felt most me.
Although Bear was my first love, my true soul dog was Zoe, my Bichon Frise.
I can't put that bond into words but our time together will always be this box of memories I hold close when I'm having a hard day or a rough night. Zoe was with me through it all, from age four to nineteen, and she stayed by my side through immunodeficiencies, two rounds of chicken pox, two cases of mono and countless days struggling with an undiagnosed case of Crohn's Disease. There is something inexplicable about having a partner in pain and that was exactly what Zoe was for me. Horseback riding was my other true joy amidst my childhood health struggles and both my love of riding and Zoe further fostered my obsession with becoming a vet later in life.
"I felt like I had to reinvent my entire identity, and it challenged me to my core."
In college, I was determined to fulfill my childhood dream and focused my studies on all the requirements for a future at vet school.
I also passed my nights and off hours working as a veterinary technician in a surgeons office and training my new goldendoodle puppy, Brody, to be a future therapy dog. Everything was in alignment – dogs and horses were both my day and my future and I couldn't have been happier. Then, suddenly, in a tragic horseback riding accident, I broke my back.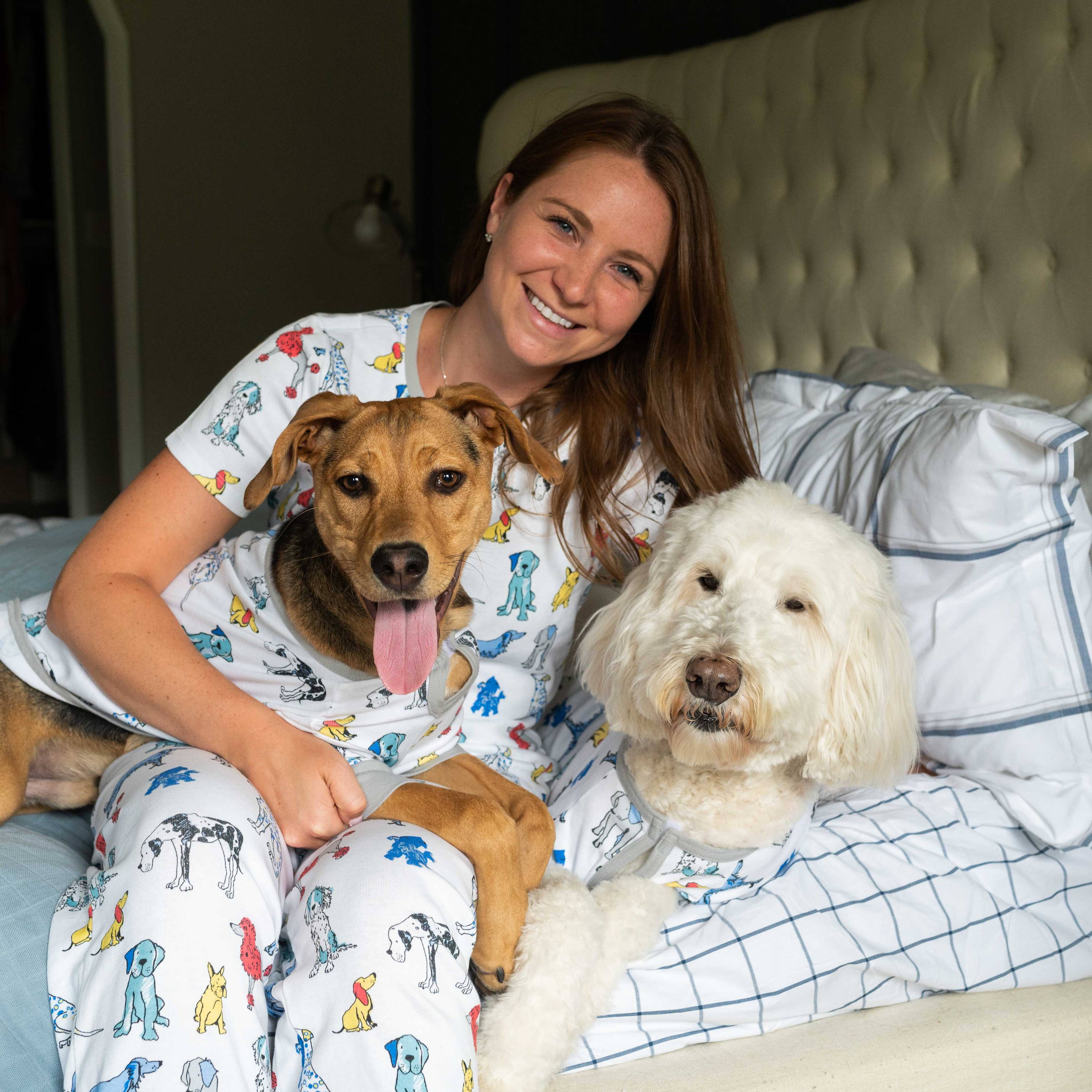 Everything changed in that instant. I went from riding six horses a day and working countless hours in a vet clinic to barely being able to walk with a walker. It was devastating. I had to give up my future plans to be a vet, a job now far too physical to ever do and say goodbye to my countless daily hours of horseback riding overnight. I felt like I had to reinvent my entire identity and it challenged me to my core. But, in time, just as I learned to walk without the walker, I also learned to find a passion beyond animals in photography and marketing, a career I now love and adore.
A year ago, through my past agency, I was introduced to The Dogist Team and for the first time in my life, I finally realized that I could actually follow my childhood dreams of working in the animal world after all. It was also serendipitously that aha moment for both The Dogist Team and me – like that moment you know which puppy is yours in the litter or which rescue you are going to take home from the shelter that day.
We just fit together, like puzzle pieces, and now, a year later, I couldn't be more excited to officially join the adventure that is The Dogist as the new Director of Partnerships on this beloved team.
SUBSCRIBE TO OUR NEWSLETTER
Recieve our latest weekly releases, offers, guides and more.