Learning to Speak Dog: Elias' Story
The most frequently told story of my childhood was one where I "could have died."
The tale goes that my grandmother went inside to get a jacket, and upon her return, I had disappeared along with her black Lab, Oreo. The police were called and everyone imagined the worst. Luckily, I was spotted shortly afterward by a man on a roof, who noted that Oreo was walking dutifully by my side, keeping me out of traffic.
I have always identified as 'part dog' for most of my life. We grew up with a number of them around the house, mostly Labs, and I would be the one either hanging out with them, speaking on their behalf (dog voices), or throwing their ball. I found them extremely entertaining and funny and humans too serious. Ruby was my dog, and my family often quotes that I was "going to marry her."
It wasn't long before I developed other kinds of passions.
Tennis, photography, guitar, adventure, crushes on girls, etc. – but dogs never seemed like something that someone could dedicate their lives to solely. Dogs seemed like the thing you come home to after a stressful day at school. My parents were (and still are) both physicians, so it wasn't like outside-the-box professions were my family's norm. It wasn't until years later, at the age of 25, after being let go from my marketing job in NYC, that I had the chance to rediscover my love of dogs.
"It's the dogs that built this brand – I'm just the lucky guy who gets to tell their story.
They were everywhere in the city and nobody knew who they were. I would walk past them and feel angst – if I couldn't have one, I should at least be able to borrow them for a minute and know their name! I knew I wasn't alone in my dogstalgia.
I gathered my internet friends and pitched them the idea of a web comedy show about dogs, called "Barking at Dogs". We'd walk around with a microphone and interview dogs on world news – hard-hitting questions and hard-hitting answers – 100% nonsense. It was hilarious and knew I was onto something with the dogs, but it wasn't until a few months later that I realized there was a much bigger fish in the pond than Barking at Dogs.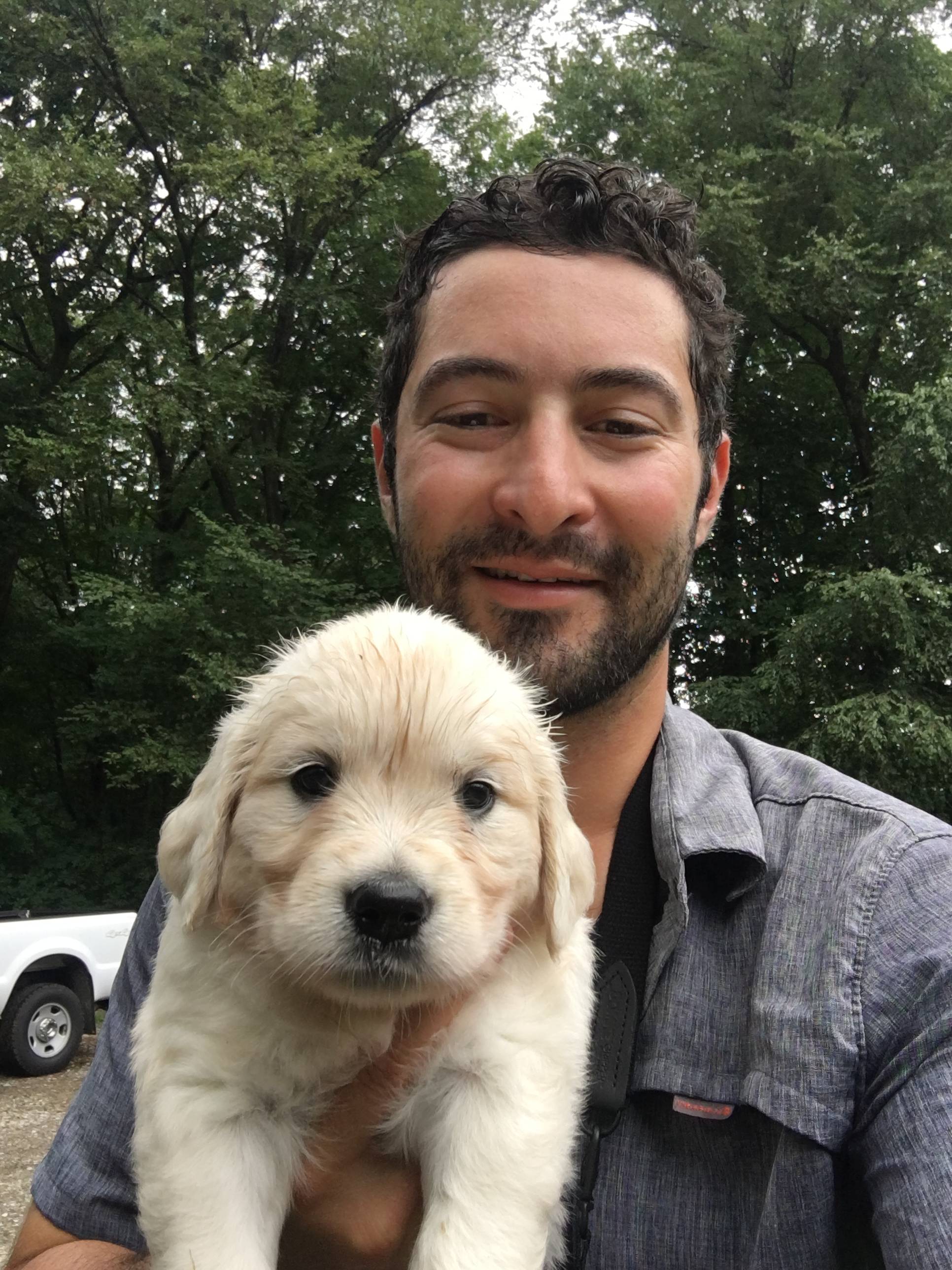 I saw what The Sartorialist had done with NYC street fashion photography, and Humans of New York had done for people's stories, and just like that, I blended the two formats and made the subject entirely dogs: The Dogist. I knew from day one it would be what it is today. I knew people needed dogs in their lives just like I did. Even if it was virtual and vicarious for them, it simply made people's days better and inspired them to have more faith in the world – dogs have a unique way of being unrelentingly positive and free from ego.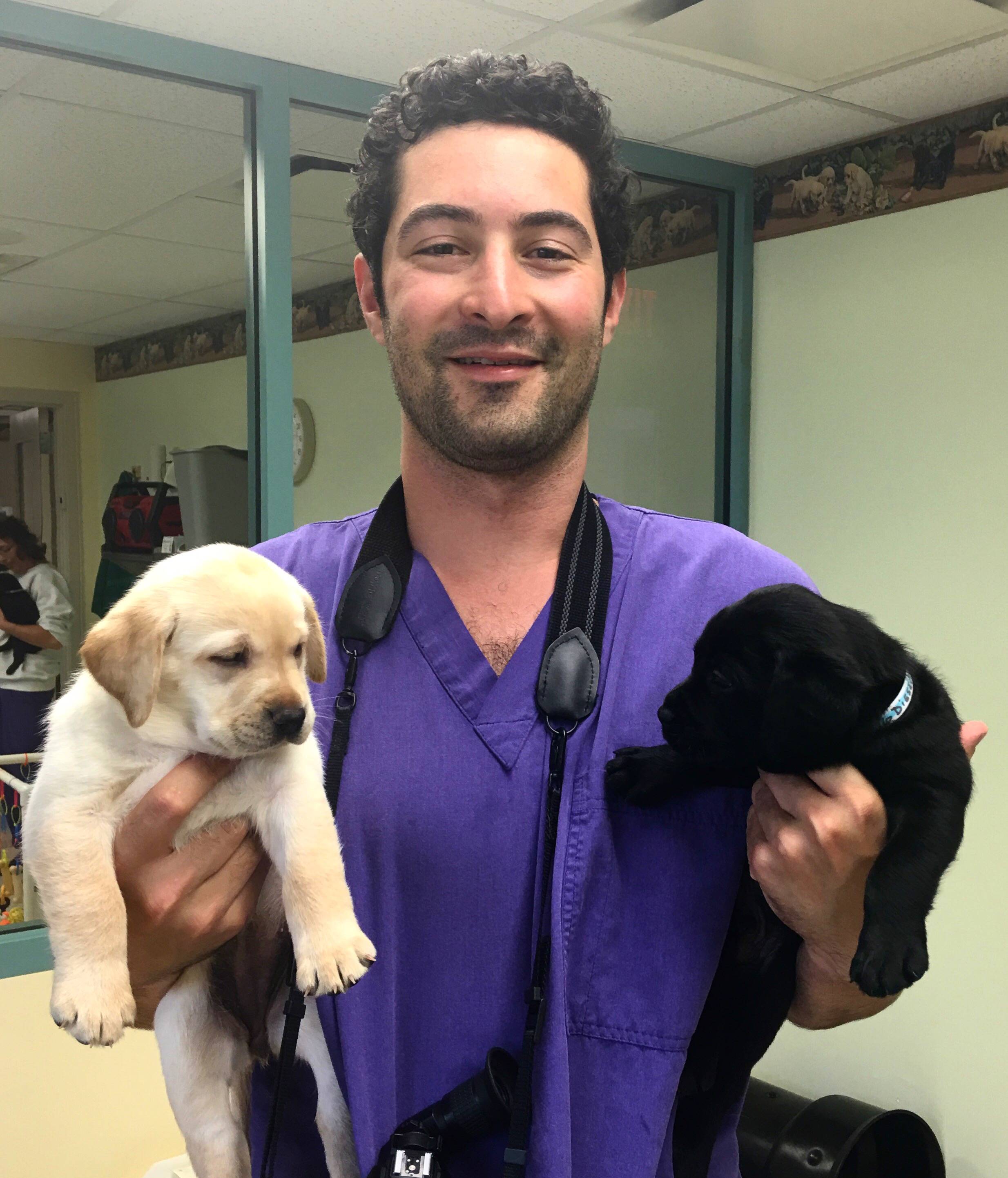 The rest, as they say, is history. Five years in and about 30,000 dogs later, I've come to understand the world of dogs in ways I could not have imagined. I've been featured in many of the largest publications, been on national television, and became an NYT Bestselling author. I'm quite pleased with the success of The Dogist so far, but I've never been one to rest on my laurels. I look forward to strapping on the kneepads every day and welcome the risk of being trampled by a Great Dane. And while I've put my blood, sweat, and tears into this project, it's the dogs that built this brand – I'm just the lucky guy who gets to tell their story.
SUBSCRIBE TO OUR NEWSLETTER
Recieve our latest weekly releases, offers, guides and more.